This is the second part of this four part series of our free information pack.
In the first part we looked at taking care of your family if you weren't there. In this part we're going to discuss one of the most exciting and interesting types of protection and give you a free tip that could add up to thousands.
Paying the bills including mortgage (so you don't have to worry)
I am not joking when I say this is one of the most interesting types of cover. This is where stuff like policy wording and claims paying is king, the options you can choose from are many and regular reviews are absolutely critical.
Just to re-cap, the four parts we are covering are;
Helping you financially through a major event (like cancer)
Supporting you if something happened which stops you from ever working again (accidents or disabilities)
Paying the bills including mortgage (so you don't have to worry) and
Taking care of your family (if you're not there)
Who is going to put food on the table or pay our mortgage if I can't work?
There is only so much time you can take off work before your holidays and sick days are all used up. You then start eating into savings, if you're lucky you have family to lean on or you could go to the bank and negotiate repayments in your mortgage.
However in most cases there will come a time where all good will has been used up, savings are gone and the bank is calling you instead of you calling them.
Picture that point for me…
Now consider taking control of the situation by having a monthly payment coming in to help ease the pressure which will allow you to focus on your recovery.
[acc_item title="The benefit;"]
What you get out of this cover is a monthly payment to replace lost income or an agreed repayment for your mortgage.
There are several options you will be offered when taking up this benefit and all the options have an affect on the premium you will pay. Equally they will have an affect on the benefit you will receive.[/acc_item] [acc_item title="Waiting……Waiting……"]
You get to choose your waiting period which is the time between the date you are diagnosed as being disabled and unable to work, to the start of the benefit payments.
The longer the wait the lower the premium.
The balance you need to find is at what point you need the cover to kick in and help out, against what you are willing to pay in premium.[/acc_item] [acc_item title="What's important to know?"]
This is a type of cover where not all are created equal. I would rather have cover that will help me through my hardest times than one that will help me in the short term but because of the options I have chosen or my policy wording, I am left without cover when I need it most.[/acc_item] [acc_item title="How long will the benefit go on paying for?"]
There are options of two years, 5 years or until you reach the age of sixty-five or seventy.
If I was to make one recommendation it would be to have the longest payment period possible.
Although statistics show that most people will be back at work before they have been disabled for five years I have seen people in a position of being told they will never work again. Both of those people are in their early 50's, one a single real-estate agent with no family to lean on and the other a father with a loving wife and a mortgage to pay. If they only had a payment period of five years then they would have lost more than ten years worth of income and all that goes with it.
Of course the shorter the payment period the lower the premium but if you take a longer wait and make it through a couple of extra months without a benefit it might make a difference at the other end, in spades.
You will always make it through a few months without income but you will find it much more difficult to make it through years without income.
There are other options like booster benefits, kiwi saver benefits, and so on and so forth but that sort of detail can come later.[/acc_item] [acc_item title="Boring… I don't think so"]
So let's talk about what is possibly the most exciting part of this cover…
The fine print.
How an insurer defines you in different situations is incredibly important.
Your level of disability and your ability to work;
One way to asses your ability to work is if you can work more than ten hours per week in your pre disability occupation and the other way to asses your ability to work is if you are able unable to perform at least one of the duties of your pre disability occupation.
For the sake of paper I have abbreviated these definitions however I am sure you get the gist of it.
My preference is to have both definitions available to you so you get to choose at claim time, that way it'is more likely a benefit will be paid to you.[/acc_item] [acc_item title="Above All"]
If there is one thing that I can recommend above all else is having a third party there to look after you at claim time.
I recently met with a couple, three children, a successful business and the need to review their cover. We had met several times to discuss their situation and we were meeting again so I could take them through my recommendations. As we sat down and before I had even started the discussion the husband said to me;
"We have had a talk and decided to go with your recommendations because after all you should know what you are talking about. In the end what we expect is if anything goes wrong you are there to do everything you can to make sure we are taken care of and a claim is paid when we need it"
And I said…
I couldn't have said it better myself.
In all the years I have been in this industry one thing hasn't changed… claim time is the most important time of all.
This is when you find out the true value of your adviser.[/acc_item] [acc_item title="A tip which could save you thousands"]
If you have a mortgage you can structure the benefit to split the cover between your income and mortgage repayments.
This is important when it comes to off-sets and in particular ACC offsets.
The benefit you receive from the insurer which covers your income is off-set against any ACC benefit you may be receiving however the benefit which is paid directly to the lender to cover the mortgage repayments are not offset.
For a more detailed description please see the example attached.
If you are not sure if this would fit your situation then call me and I will take you through it personally. 0800 222 511. [/acc_item] [acc_item title="What's the Difference between Mortgage Protection and Income Protection?"]Well the key difference is; your mortgage repayment protection pays your benefit to the lender and is agreed upon with the insurer when you take out the cover. This means it will only cover the repayments of the mortgage and no more. Your income cover will cover things like putting food on the table and paying bills. Remember you can have a combination of these two covers so your mortgage repayments and household bills can be covered seperatley.
That's what they cover, but they will pay at the same time or in the same situations.[/acc_item] [acc_item title="Look out for"]
Not all mortgage repayment cover and income cover are exactly the same so reducing your income benefit to fit a mortgage benefit may not suit with some insurers.
Make sure that if the mortgage is repaid the benefit automatically switches over to an income benefit.
Don't take your cover out with a bank, go with an insurance company. Many of the banks policies have poor policy wording and the only thing that is less likely to happen with poor policy wording is a claim being paid. And if the poor policy wording doesn't get you, the lack of advice and help at claim time will. [/acc_item] [acc_item title= "The Cost"]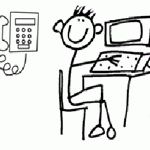 I would love to send a quote straight out to you so you can get an immediate idea of the cost of those benefits however we need a little more information about you to do that.
So if you would like to know more then send me these details and I will get back to you.
Name
Male/Female
DOB
Annual Salary
Smoker/ Non-Smoker
Occupation
You can either call me with this information 0800 222 511
Or email ben@grouphealthandlife.co.nz
[/acc_item]
Income and Mortgage Repayment Structure:
Working Scenario
Michael earns $100,000 per annum
So his agreed value income cover is $55,000 benefit per annum
His mortgage is $400k and their repayments on that are $2,500 per month.
If we split the income cover and only have $2000 to be paid through this benefit, and have a mortgage repayment benefit for $2,500 per month Michael is covered for the same amount and the same cost.
The benefit in this structure is;
If Michael goes on claim because he is hit off his bike by a car the following is likely to happen…
ACC will pay (all things being equal) 80% of Michael's income or $80k before tax.
The $2000 per month income benefit will not pay because this is offset against what he receives from ACC however…
The mortgage repayment will pay the lender directly and will not be offset against the benefit he receives from ACC.
At a time when Michael is not working and there are all sorts of pressures to recover and provide for his family this extra helping hand will mean the world.
Still not sure if it will work for you?
Call me and I will take you through it 0800 222 511
Talk to you soon
Ben


Benjamin Shirley
Group Health And Life
Registered Financial Adviser FSP78223
p.s. If you want more information then let me know, I will send out a full policy document that will give you detailed information on the cover and insurer.
Or call me and I will answer all your questions.
While every care has been taken to supply accurate information, errors and omissions may occur. Accordingly Group Health and Life accepts no responsibility for any loss caused as a result of any person relying on the information supplied